Friday, September 7, 2012
Make-up: Everything about the eyeshadow base!
ENG:
When using an eyeshadow, it is a common problem that it just won't stay in one place, and you will find it after few hours in the wrinkles of your eyelid. To avoid this problem, you should apply the eyeshadow base underneath the eyeshadow itself- and the wonder will happen!
RUS:
Самая большая проблема при использовании теней для век- то, что они совсем не хотят оставаться в одном месте, и после нескольких часов все теи для век окажутся в морщинках твоих век. Чтобы это избежать- нужно использовать базу для теней, которая наносится под тени, сразу на веко- и произойдёт чудо!
HUN:
Amikor szemhéjpúdert használunk, az egyik leggyakoribb probléma az, hogy egyszerűen nem akar egy helyben maradni, és már néhány óra után a szemhéjpúderedet a szemhéjráncokba gyűrődve fogod megtalálni. Ahhoz hogy elkerüld ezt a problémát, segítségül hívhatod a szemhéjpúder akapozót, amit a szemhéjpúder alá közvetéenül kell tenned rá a szemhéjadra- és meg fog történni a csoda!
How to choose/Как выбрать/Hogyan válasszuk ki
ENG:
Many major cosmetic company has their own shadow base mark- which are now available in different shades of brown- that's how you will be able to choose one that will be perfect for your skin.
RUS:
Многие косметические фирмы сами выпускают под своей трейдмаркой базы под тени- которые теперь можно получить в самых разнообразных оттенках коричневого. Значить теперь гораздо легче выбрать базу подходящую цвету твоей кожи!
HUN:
Már rengeteg kozmetikumos cég gyárt saját márka alatt szemhéjpúder alapozót- amelyek most már rengeteg barna árnyalatban kaphatóak- így könnyen kiválaszthatod a saját testszínedhez illőt!
How to apply it/Как наносить/Hogyan vigyük fel
ENG:
Usually you can apply the eyeshadow base with your fingers- since you don't need too big amount of it, and a normal box (5 ml) is more than enough for a very long time. If you want to be classy, you can use your brush or an applicator as well.
RUS:
Обычно базу для теней наносят пальцами- так как нужно совсем немножко, и обыкновенной коробочки (5 мл) хватает на очень очень долго. Ну а если нам захочется выглядеть изысканно, тогда речь пойдёт и о кисточки для нанесении теней, и даже об аппликаторе!:)
HUN:
Általában elég ha az újjaddal viszed fel a szemhéjpúder alapot- mivel nem kell belőle sok, a szokványos tégely (5 ml) mennyisége több mint elegendő egy hosszú időre. De ha izlésesek akarunk lenni, akkor itt már szóba jöhet az ecset vagy akár az applikátor is.
Alternatives/Альтернативы/Alternatívák
ENG:
I have seen a great amount of "DIY shadow base" offers on the internet, but to tell you the truth, all do-it-yourself shadow base projects may sound really cheap and good-looking, but you should better avoid them all. Some of girls use simply their foundation as a base- you should give a try if you don't want to invest into another beauty product, but the shadow bases are all what you need. Really. Mine is just a gorgey. My eyeshadow is still perfect even after sport and hot weather!
RUS:
В интернете очень часто вижу предложения "Сделай Сам" для базы. Но честно говоря все эти грандиозные проекты "сделай-сам-базу-для-век-из-того-что-как-раз-есть-дома" крайне сомнительны. Некоторые девушки используют просто свой тональный крем как базу- конечно если ты не хочешь покупать ещё один косметический продукт-можно попробовать, но и это будет не то. Серьёзно. Моя база просто супер. Тени в идеальном состоянии даже после спорта и в жару.
HUN:
Interneten már rengeteg "DIY szemhéjpúder alapozó" ajánlatokkal találkoztam, de az igazat megvallva, az összes ilyen csináld-magad-szemhéjpúder-alapozót-abból-ami-éppen-van-otthon projekt nem strapabíró. Rengeteg lány egyszerűen az alapozóját használja bázisnak- ha éppen nem akarsz még egy beauty terméket vásárolni, megéri egy próbát, persze- de azért ez sem az igazi. De tényleg. Az én szemhéjpúder alapozóm valami fantasztikus. A szemhéjpúder még mindig tökéletes marad, sport és iszonyatos meleg után is.
Famous brands /Знаменитые брэнды/Híres márkák
1. NYX Eyeshadow Base
2. Estee Lauder Double Wear Stay-in-Place Eyeshadow Base
3. Artdeco Eyeshadow Base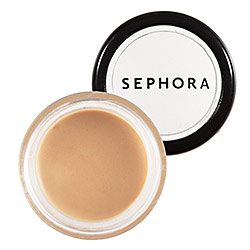 4. Sephora Eyeshadow Base
5. Calvin Klein Eyeshadow Base
6. Essence I love Stage Eyeshadow Base
7. Malu Wilz Eyeshadow Base
8. Urban Decay Primer Potion
9. Guerlain Ombre Eclat Eyeshadow Primer
Posted by

Marhya
at 6:05 AM